Advanced Imaging Solutions / The Microfilm Depot
Document And Microfilm Scanning Service
Since 1984
Call Chris Ferrer For A Free Test And Quote 786-985-2047
1776 N Pine Island Road, Suite 222, Plantation, Fl 33322
sales@mdepot.com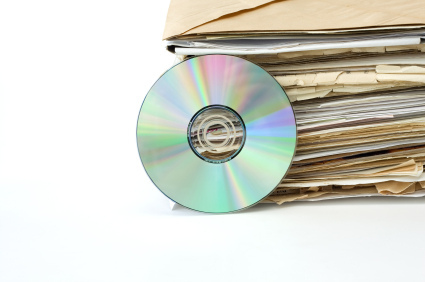 Advanced Imaging Solutions, Inc.- The Microfilm Depot- is one of the most well known paper Document Scanning company in Florida. Our reputation is to produce high-quality paper to image conversions.
Truly, we are experts in the document imaging industry, as we have converted hundreds of paper scanning projects over the years, from paper and photo sizes from 3"x 5" (small format) to 42"x 180" (large format).
Who are our clients? Miami-Dade County, federal government, Engineering and architecture organizations, mortgage and loan companies, law firms, doctor medical offices, hospitals, universities, utilities, manufacturers, aircraft, airline operators & maintenance facilities, small businesses, healthcare insurance, and many others.
We also began scanning Plat Maps in 1996. Our goal was to have the best digital images of County Plat Maps. All of our Plat Maps are readable, and we document scanned for the following counties: Miami-Dade, Broward, Palm Beach, Monroe, Collier, Martin, Orange, Seminole, Hillsborough, Lee, St Lucie, Indian River, and Brevard.
Achieve A Paperless Office With Document Scanning Services
By Chris Ferrer
Business owners who are looking for a way to maximize the available space in the workplace can consider hiring a company that specializes in Document Scanning and microfilm scanning services. By transferring paper documents to digital files, businesses will see an immediate reduction in the amount of spaced needed to file and store important information. Companies are no longer required to purchase and maintain expensive microfilm reader printers that take up a lot of storage space. The need for filing paperwork in cabinets is also eliminated. Any documents that have been duplicated digitally are able to be destroyed and discarded. Digital files are easier to back up, store and share than bulky paper files.
Paper files are often stored in a closet, cabinet or room that is locked up. This will work effectively in most cases but business owners must still be careful that unauthorized people cannot gain access to the protected files. Keys can be stolen and if that happens, every document stored in the space is vulnerable to theft. Gaining access to protected files on a computer is more difficult for most people because passwords can be used to secure them. It is still important to protect the passwords but they can be changed much easier and quicker than any physical lock if it ever becomes necessary. In fact, changing the passwords from time to time is a good way to introduce an added level of security.
Transmitting electronic files is simple enough for anyone to do whether the recipient is located in the same office or in some other location. With a flash or optical disk and a good internet connection, documents are transmitted immediately. Instead of spending time photocopying individual pages, an entire file is able to be copied and transmitted in just a few seconds.
Paperwork can be a challenge to keep track of. Individual pages and entire file folders are at risk of being misplaced or accidentally discarded. This is not the case with computer files. With a quality broadband connection, even very large documents are simple to manipulate and may be sent quickly and easily to any destination.
Paper is vulnerable and will deteriorate over time. Individual pages are at risk of becoming frayed or torn. Ink may blur and fade making the information difficult to read. This is not a problem with digitl files. No matter how long they are kept, the quality of the material is maintained.
Business owners can make the transition easier by hiring a professional company that specializes in transferring paper documents to digital files. The equipment required is expensive and a certain amount of expertise is needed to index and scan files efficiently.
A document management service can help any business convert their important documents into digital form as an effective way of increasing security and reducing the amount of space needed for long term storage.
Call For A Free Test And Quote 786-985-2047
Chris Ferrer 
Advanced Imaging Solutions
The Microfilm Depot
1776 N Pine Island Road, Suite 222,
Plantation Florida 33322
786-985-2047 Office 
954-806-7842 Cell
sales@mdepot.com
Top Advantages Of Using Document Imaging
By: christopher
When it comes to running a business there are a lot of records and paperwork to keep track of. Those who do not take the time to manage their files are not going to be as effective and profitable as they should be. Document Imaging is very easy to start and will bring on a variety of different benefits. Look here and find out how much easier life will become.
Records management is not as easy as people might think. As business starts to flow in and more customers sign up for services or products, it can be hard to maintain all of the records. However, with the right type of system it will be much easier to keep track of everything. This is why a lot of people tend to go paperless so that they can save time and money.
Due to the fact that there is no more paper, companies will be able to save a great deal of money. Paper costs are on the rise these days and many companies do not want to deal with buying box after box to make new files. Using a document management system is going to help eliminate the need for any paper.
This type of system enable people to stay a lot more organized. Medical records scanning is used by hospitals and offices to scan information about patients directly onto the computer. This is going to help keep everything in one central location. Newspaper companies are also using newspaper digitalization to help keep pages and ads together in one place.
These systems are very easy to use. After the management system has been installed, the owner will be able to start scanning and creating new files for customers. Make the switch and it will be easy to speed up the business and earn a higher profit.
Document Imaging is much more effective these days. Owners will be able to get a system that they can easily pass around to all of their employees. Take a look around right now in order to find the very best system or service that will help to increase those profits.
About the Author
For more Information please click Here
(ArticlesBase SC #3691826)
Article Source: http://www.articlesbase.com/management-articles/
Scan Microfilm Microfiche To Computer Conversions