Advanced Imaging Solutions / The Microfilm Depot
Document And Microfilm Scanning Service
Since 1984
Call Chris Ferrer For A Free Test And Quote 786-985-2047
10200 State Road 84 #228 Davie Florida 33024
sales@mdepot.com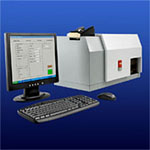 Advanced Imaging Solutions, Inc.- The Microfilm Depot- also converts aperture cards to digital images.
Aperture cards (also called PC cards or punched cards) contain 35mm film at the right side. They are generally contain frames of blueprints, maps, and engineering drawings. The 35mm mounted strip contains A size (8.5×11) through E size (44×34) drawings.
Sometimes organizations may insert 16mm frames containing mortages in aperture cards.
The drawing number or other information is keypunched into the aperture card. The hollerith data is read by our scanner to create the index for the job. However, if the Hollerith code doesn't align correctly or is worn, the images would have to be keyed manually, or the title keyed from the card itself.
A few factors and details go into an aperture card conversion that other Aperture Card Scanning companies won't tell you, and will try to mark the aperture card price up:
Do the cards need to be sorted by drawing size?
If there are multiple 16mm documents in a frame, do they need to be separate images?
200DPI vs 300DPI
Grayscale vs bi-tonal
Indexing: Can the Hollerith be read automatically?
Indexing accuracy rate
How much white border is acceptable? Do the images need to be cropped?
Old Information Is New Again With Aperture Card Scanning Service
By: christopher
Companies wanting to modernize and streamline their record keeping are turning to Aperture Card Scanningtechnology. The data-carrying cards, used widely by industries like engineering, defense and manufacturing have been outdated by newer, digital solutions. Sophisticated equipment is now available for sale or lease , but most small to medium size businesses and organizations are opting to outsource the transition of data to specialists in the industry.
It's now possible to transfer the information on up to 15, 000 cards to a single CD, and the amount of data that can be digitized and transferred to a computer's hard drive is much higher. Besides eliminating boxes of bulky cards, the benefits include easier access to information, better search and sort capabilities and improved data sharing via e-ma that were once considered state-of-the-art are fast becoming obsolete.
Aperture cards differ from other similar products and are easily identifiable by the cut-out window that holds a chip of microfilm. Seemingly random hole punches actually represent metadata (data about data) that is stored on the microfilm, such as large architectural or engineering drawings. For purposes of identification, a reduced image of the data appears on the outside of the microfilm chip which creates one advantage over digital-only files because it can be viewed when a machine or computer is not available.
Still, the advantages of digital storage solutions seem to outweigh any disadvantages. That realization over the past decade has contributed to a business boom for companies that manufacture new scanning equipment, and for companies that offer the transfer service. It's a competitive market and data conversion and record storage companies are usually willing to negotiate prices and offer discounts, especially for large bulk orders and return business.
These companies offer a variety of options to suit the customer's needs. For example, information on paper cards can be converted to almost any format including text, TIFF and PDF. Once files are converted, there are many options for output such as CD-ROM, DVD, print, optical platters and magnetic tape. Additional services are offered by most companies in the data conversion and storage industry and can be included in the original agreement or added on as needed.
Once sensitive data is transferred and trust is established, it is common for customers to outsource other important tasks to the service provider including destroying the old cards. Companies who provide data transfer are often "one-stop-shops" that offer indexing, on-line storage and retrieval, data entry, coding, forms processing, document determination, image processing and printing. Plenty of safeguards are involved in the process and security is guaranteed so that records are not leaked, lost, stolen or damaged.
For the best of both worlds, the original hard copies can be kept as a back up of digital files, or vice-versa. Many data transfer companies also offer secure storage facilities for original paper records. Storage areas are not only secure, but also climate controlled to meet archival specifications. Some customers have requirements that sensitive information cannot leave their facilities, or country, and choose on-site document scanning.
A web search can turn up an overwhelming number of data transfer and records storage companies as well as sellers and resellers of scanning equipment. For best results, potential buyers of these products and services can familiarize themselves with the lingo and leaders of the industry and ask for samples and bids from a minimum of three providers. Aperture Card Scanning companies can be as close as your own city but listed by a name or under a category that is unexpected.
About the Author
We Offeck Here For More Information
(ArticlesBase SC #3673286)
Scan Microfilm Microfiche To Computer Conversions